This conversation goes beyond breaking bad habits, and creating new healthy daily habits. We explore holistic lifestyle and how our patterns of behaviour are interlinked. Whether someone is on the extremities of a spectrum with an addiction, or if someone wants to keep pushing themselves for personal growth, the foundational elements explored here are integral to our health and for any change to be made, no matter how large or small.
Benefits of Healthy Habits
Creating healthy habits at a foundational level has a wide range of health benefits for us for our minds and bodies. We can become more motivated to exercise, eat well and also spend more time in nature. From this foundation we can then become more motivated to pursue our goals, create a life for ourselves that we dream of and also help others along the way. Habits are interwoven and have a knock on effect on one another.
Healthy Lifestyle Habits
We can form healthy thinking habits and truly transform our self; but it is also important to change our environment as well and the lifestyle that we live to transform. What are some examples of healthy lifestyle habits?
Before you heal someone, ask them if they are willing to give up the things that made them sick.' Hippocrates
Nature: How often do you spend time in nature? Spending 2 hours of nature sounds per day can significantly reduce stress hormones. Katey Lockwood elqoquently shares more on this in her video under stress free living – Calm | Meditation Resources | Meaningful Paths. According to Mind nature can help reduce stress, improve our mood, help you want to be more active and also help you feel more part of a community. Being in nature is much more than the benefits of fresh air and scenery; it can truly be foundational for our health and well-being.
Natural Movement: Any form of exercise can have health benefits, but we are conditioned to live in a sedentary way of life with office jobs, at home technology and entertainment. The more we move naturally the healthier and happier we become. Ideally you would walk to as many places as possible such as your corner shop over driving, you would go for local walks at lunch and as often as you can, you would take up new hobbies such as dancing, the gym and more.
Meaningful Conversations: Relationships matter and they are incredibly important in for our health. The longest living people on the planet have often shown that they have quality and meaningful relationships. This can be romantic, life partner, friendships, family and based on our community. They give us a sense of purpose, more regularity in positive emotions, the desire to take part in activities and want to stay healthy for our loved ones.
Regular Laughter: According to Mayoclinic (2021), laughter activates and relives our stress response, stimulates our organs and improves our mood and immune system. Overlapping with meaningful conversations, having fun and laughing regularly will increase our chances of creating and maintaining healthy habits.
When we spend time in nature, when we move naturally, when we have healthy relationships and human connections, we have a foundation of healthy habits and we are less likely to be tempted into activities that lead to unhealthy habits.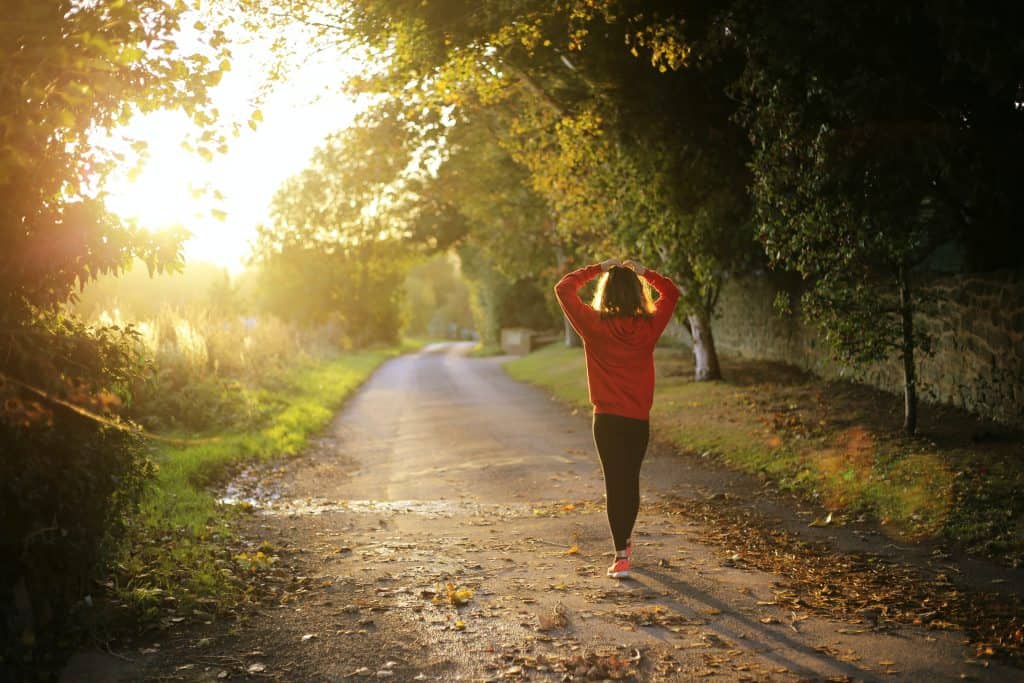 Bad Lifestyle Habits
Bad habits can work in contrast to healthy habits but also can take their own form of additional unhealthy actions. What would a list of bad habits look like?
Lack of Vitamin D: We are conditioned to spend much of our time indoors through our job roles and modern technologies. This can result in us lacking time in nature and also lacking Vitamin D. According to Harvard (2020), Vitamin D helps with healthy bodily functioning and also helps fight infections, reduce inflammation and can help reduce cancer cell growth. Staying indoors too much is a bad lifestyle habit.
Social Isolation: As we have learned, positive relationships are very important for our health. It is quite easy to spend our week at work without having fun conversations or indeed meaningful conversations. Then following on from this going home and watchin the television. Before we know it, five days have passed us by. Social isolation is not just the lack of being in the vicinity of other humans, it comes down to a lack of laughter, deep conversations, smiling and making connections.
Lack of Movement: We know of the importance of movement and exercise in our lives. A lack of movement can also cause us to feel less motivated; less motivated to socialise, less motivated to eat well, less motivated to pursue our goals and less motivated to do more in our lives.
Putting Things Off: This links to a lack of movement and also social isolation as well. We can feel a lack of motivation and this causes a cycyle of not acting, putting things off, a further lack of motivation and hence the cycle continues. All of these things can be interlinked. If we do not change our habits and our lifestyle then we can become trapped in a cycle of bad habits.
Binge Eating: Moving on from the above, and again intertwined, we can then eat poorly and eat junk food when in a phase of social isolation and a lack of movement to make ourselves feel better.
Lack of Direction: The above interconnected elements can result in us feeling lost and lacking meaning and direction in life.
We are here to help you move away from this list of bad habits, and we are here to support you in creating the healthy daily habits you wish to form.
How to Break Bad Habits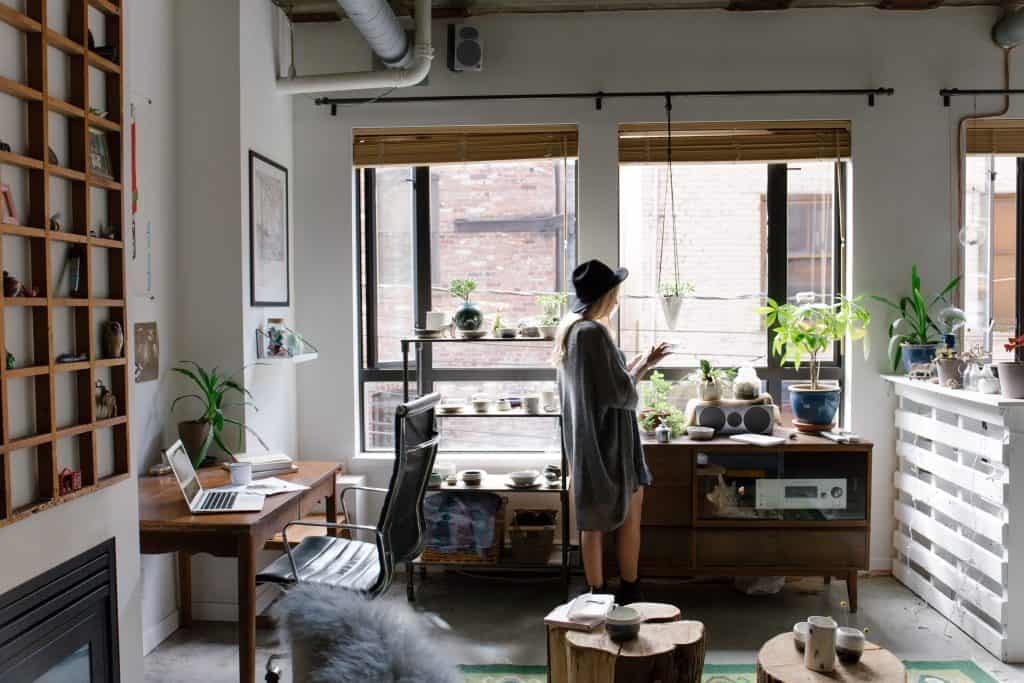 There is an interconnection between our lifestyle and our personal actions, and many habits can overlap and fuel one another.
How to break bad habits:
Declutter: If temptation is all around us such as unhealthy food groups, it is hard to say NO. If our environment is 'messy,' we will adapt to our environment. If we want to make a change, we need cleanliness, clarity and a fresh start. Decluttering our cupboards, removing temptations and in particular emotional triggers will help enormously. Going beyond this, you may buy some new inspiring photos and pictures for your home, new plants, and change things further. Removing a television from your bedroom can prevent laziness, and making it hard to use technology in your bedroom will hep you turn your room into a place for calm and tranquil sleep. Make your kitchen social for guests and eat away from the television. Create space for journalling and reading. Create space for more natural daylight to enter rooms. Transform your home into a place of health and a into a foundation of positive change.
Talk: Tell a loved one or close friend about your challenges and tell them about your plan to make change. Tell them you want to go shopping with them and for them to help you purchase things for your new look home and decluttering. Commit to plans with your friend(s) full of healthy activities that push your boundaries. By doing this, you build an organic support system and you can share your thoughts. You do no need to tell them every detail or open your entire heart, but you can tell them you are making changes and you want to plan activities with them.
Triggers: Journal your thoughts each day every evening. What went well today? What triggered things going well? What challenges did I face today? What triggered this situation? Take the time to see patterns in your journal. You will see patterns on when challenges arise and also for when things go well. From this you can make changes to ensure your happiness.
For additional information, go to the original publication at: Healthy Habits For A Healthier You – Meaningful Paths
Written by: David